We aim to hold informative workshops, entertaining talks and performances on a wide variety of subjects related to the Arts and Literature.
There will be four or more Art and Literature events per year which are open to the wider community with priority booking and preferential ticket prices for UWALS members. We hope that there will be something in the programme that will appeal to everyone with an interest in the Arts.
About UWALS
Our organisation is called The Upper Wharfedale Arts and Literature Society. This group was founded in November 2016 out of a need identified in the community for Arts & Literature events which could be accessed locally - public transport making it difficult to get into Skipton, let alone Leeds or Harrogate.
The Committee is made up of 2 elected members plus 4 elected officers:
Committee Chairperson: Mike Stephenson
Committee Secretary : Geraldine Norman
Committee Treasurer: Andrea Thompson
Membership Secretary: Eileen Leahy
Committee Member: Pam Devine
Committee Member: Angie Colquhoun
Contact us by email - uwalsociety@gmail.com
Membership is open to everyone over 16 who supports the aims of the society. There is an annual subscription of £10 which entitles you to priority booking and preferential ticket price to any of our events. We welcome all new members who share our enthusiasm for the arts and literature. Initiatives such as this rely on local support, so please join us by becoming a member. For further information email - uwalsociety@gmail.com
Please send details of your name and address, telephone number, e-mail address (if applicable) along with £10 membership fee to : The Membership Secretary, UWALS, Smithy Cottage, Arncliffe, Skipton, BD23 5QD. Cheques to be made payable to UWALS.
---
A lively evening of virtuoso harp and guitar playing by Maire Ni Chathasaigh and Chris Newman. This is an internationally renowned pairing of the doyenne of Irish harpists with one of the UK's most influential acoustic guitarists. Be prepared to be amazed!
Friday 5th April 2019 7.30pm The Octagon, Grassington. £10 members/£12 non members.
To book your tickets email uwalsociety@gmail.com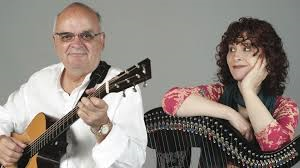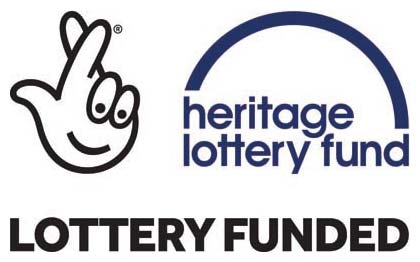 Latest events
'Presenting the Past' funded by Heritage Lottery.
Creative writing workshop 27th April 2019 at Conistone with Kilnsey Village Hall 10am till 4pm.
See "Presenting the Past" page for further details
FUNK WIRE BIRTHDAY BASH!SATURDAY 6TH APRIL AMERDALE HALL ARNCLIFFE.
See "FUNK WIRE" page for further details.