We are extremely grateful to the Big Lottery for funding this project.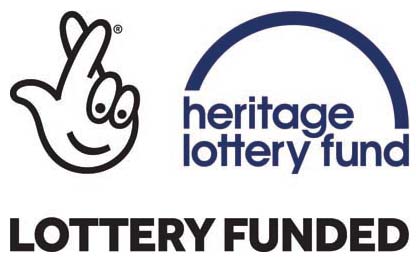 ---
THE EXHIBITION WILL NOW BE ON DISPLAY AT CRACOE VILLAGE HALL ON 10TH AND 11TH NOVEMBER 2018 AND THEN AT THE DALES FARMING MUSEUM IN HAWES FROM 17TH TO 27TH NOVEMBER. IF YOU MISSED THE EXHIBITION IN GRASSINGTON THEN PLEASE TAKE THIS OPPORTUNITY TO COME ALONG.
Local History
The UWALS exhibition "Upper Wharfedale – A community with one eye on the world and the other on the dales" was held at Grassington Town Hall on 14th and 15th July 2018.
The UWALS local history group had been working hard since October 2017 researching various aspects of life in our community at the turn of the 20th century. Some fascinating stories and information were uncovered during our research which made for an extremely interesting and absorbing exhibition visited by 480 people over the course of the two day event.
In addition to the exhibition there were performances in the Octagon theatre. Irene Lofthouse staged her "Yorkshire Women during the First World War", Patrice and Phil Lyth entertained people with songs and ballads from the period and Ron Norman and Andrew Collinson delivered a poignant and touching performance reading "Letters from the Front".
Di Blakey-Williams and Sus Swire invited visitors to reflect on their experience of the exhibition by treading the labyrinth.
The following comments left in our "Comments Box" at the exhibition summarise the feedback we have been receiving:
"A fantastic exhibition of a tremendous amount of work! Thank you! Too much to take in at one visit"
"UWALS team – excellent exhibition. Amazing research and presentation. What a fabulous endeavour to be involved with and great local information. Very Well done! Poignant performance – "Interpretation of letters". Tea, cakes, refreshments soooo good" FABULOUS!!
---