The Shakespeare Project
Our Shakespeare Project is formed of a group of people wishing to develop their interests in Shakespeare - down-to-earth 'Broadsides' style - through reading, discussion, workshops and, potentially, performance. So if you might be interested in being part of such a group – or know anyone, young or old, who might be - please get in touch via ronandged@tiscali.co.uk. No prior experience needed! And in typical UWALS style - All very welcome!
From Stage to Screen @ The Octagon
Following UWALS's successful collaboration last year, we will once again be working with Grassington Town Hall to mount a season of screenings of productions from the Globe, all preceded by interactive Preview Workshops introducing and exploring each play. All events take place in The Octagon, the workshops start at 7.30pm (£3.50, £2.50 UWALS members – sorry, we've had to put up prices to cover room costs ) and the screenings start at 7.00pm (tickets £12.50)
All's Well That Ends Well Workshop 7.30pm Tuesday March 12th 2019, Screening 7.00pm Wednesday March 20th 2019
Although listed in the First Folio as a 'Comedy', All's Well is a very different play from Much Ado, its odd mixture of fairy tale structure and cynical realism leading to its more recent categorisation as one of Shakespeare's so-called 'problem' plays. Its themes of sexual misconduct and social mobility speak directly to a contemporary audience. Will the devoted Helena succeed in securing the affections and loyalty of the deeply unlovable and unworthy Bertram? Don't miss John Dove's sumptuously costumed production of this infrequently performed play.
The Tempest Workshop 7.30pm Friday May 3rd 2019, Screening 7.00pm Friday May 10th 2019
'Now does my project gather to a head'……a fitting climax for our season and arguably the highlight of our Globe programme is this scintillating production of Shakespeare's last solely-authored play . The all-powerful Prospero has brooded for years on his island (along with his daughter Miranda, spirit-servant Ariel and native islander Caliban) on the events which had cast him into exile. Now he has his former enemies within his grasp, will his 'project' produce revenge…. or redemption? Don't miss this emotionally gripping performance, with Roger Allam as a hugely engaging and critically-acclaimed Prospero.
Page to Stage workshop Wednesday 25th July 2019 7.30pm till 9.30pm.
We will simply be asking the question - how do we 'bring to life' Shakespeare's words on the page and turn them into a living 'real' performance on stage? We'll be taking a short extract from initial reading through to performance - all in a couple of hours. If you would like to come along email uwalsociety@gmail.com. Members £2 non members £3.
---
A lively evening of virtuoso harp and guitar playing by Maire Ni Chathasaigh and Chris Newman. This is an internationally renowned pairing of the doyenne of Irish harpists with one of the UK's most influential acoustic guitarists. Be prepared to be amazed!
Friday 5th April 2019 7.30pm The Octagon, Grassington. £10 members/£12 non members.
To book your tickets email uwalsociety@gmail.com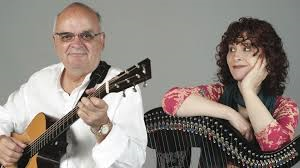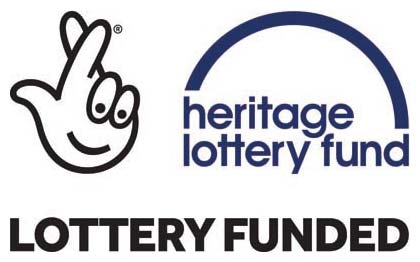 Latest events
'Presenting the Past' funded by Heritage Lottery.
Photography Workshop at Kettlewell Village Hall 16th March 2019 10am till 4pm.
Creative writing workshop 27th April 2019 at Conistone with Kilnsey Village Hall 10am till 4pm.
See "Presenting the Past" page for further details
FUNK WIRE BIRTHDAY BASH!SATURDAY 6TH APRIL AMERDALE HALL ARNCLIFFE.
See "FUNK WIRE" page for further details.