The Shakespeare Project
Our Shakespeare Project is formed of a group of people wishing to develop their interests in Shakespeare - down-to-earth 'Broadsides' style - through reading, discussion, workshops and, potentially, performance. So if you might be interested in being part of such a group – or know anyone, young or old, who might be - please get in touch via ronandged@tiscali.co.uk. No prior experience needed! And in typical UWALS style - All very welcome!
From Stage to Screen @ The Octagon
Following UWALS's successful collaboration last year, we will once again be working with Grassington Town Hall to mount a season of screenings of productions from the Globe, all preceded by interactive Preview Workshops introducing and exploring each play. All events take place in The Octagon, the workshops start at 7.30pm (£3.50, £2.50 UWALS members – sorry, we've had to put up prices to cover room costs ) and the screenings start at 7.00pm (tickets £12.50)
The Tempest Workshop 7.30pm Friday May 3rd 2019, Screening 7.00pm Friday May 10th 2019
'Now does my project gather to a head'……a fitting climax for our season and arguably the highlight of our Globe programme is this scintillating production of Shakespeare's last solely-authored play . The all-powerful Prospero has brooded for years on his island (along with his daughter Miranda, spirit-servant Ariel and native islander Caliban) on the events which had cast him into exile. Now he has his former enemies within his grasp, will his 'project' produce revenge…. or redemption? Don't miss this emotionally gripping performance, with Roger Allam as a hugely engaging and critically-acclaimed Prospero.
Page to Stage workshop Wednesday 25th July 2019 7.30pm till 9.30pm.
We will simply be asking the question - how do we 'bring to life' Shakespeare's words on the page and turn them into a living 'real' performance on stage? We'll be taking a short extract from initial reading through to performance - all in a couple of hours. If you would like to come along email uwalsociety@gmail.com. Members £2 non members £3.
---
Lino cutting workshop with Tilly Dagnall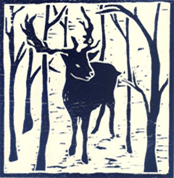 Weds 5th June 2019 10am until 4pm at Conistone with Kilnsey Village Hall
This is a day for beginners or more experienced people where Tilly Dagnall will demonstrate how to achieve fantastic results with lino cutting skills. You will be able to produce your own work with Tilly's guidance and all materials are included in the price along with refreshments and a light lunch. UWALS members £28 non members £30.
To reserve your place contact 01756 770051 or email uwalsociety@gmail.com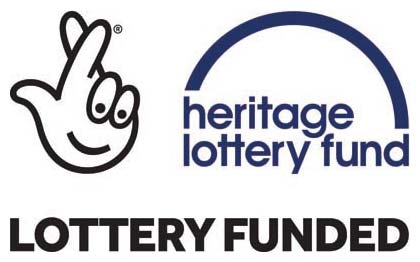 'Presenting the Past' funded by Heritage Lottery.
Creative writing workshop Friday 14th June 2019 at Conistone with Kilnsey Village Hall at 1.30pm
See "Presenting the Past" page for further details