The Shakespeare Project
Our Shakespeare Project is formed of a group of people wishing to develop their interests in Shakespeare - down-to-earth 'Broadsides' style - through reading, discussion, workshops and, potentially, performance. So if you might be interested in being part of such a group – or know anyone, young or old, who might be - please get in touch via ronandged@tiscali.co.uk. No prior experience needed! And in typical UWALS style - All very welcome!
News and a new project
Soon we hope to be able to announce details of the 2019-20 programme of Shakespeare screenings and workshops at The Octagon – but meanwhile here's some information about the DIY Shakespeare sessions we're running in August 2019.

The idea is to have two sessions - a week apart- on Wednesday August 7th and 14th 2019 with a 7.30pm start. In the first we'd do various exercises using bits of text from different plays before working all together on a piece which we'd start to 'put on its feet' as best as we were able. The aim here is to establish some ways of working with Shakespeare's text in 'rehearsal' and to build confidence! Then at the end of the session, we'd briefly preview some additional (short!) pieces, both monologues and duologues, and you'd take one of these away………with the aim of trying to do a bit of learning / thinking about them before we meet again the following week.

In the second session we will be working on our chosen/allocated pieces, aiming to bring them to life – using props, bits of costumes, even sound/music if necessary – but no scripts! I'd give as much help as possible to everybody…… At the end of the session, we'd be 'sharing' with each other our first 'hands-free' mini-performance over a couple of glasses of something seasonally fizzy ……..

Hope you'll be tempted to have a go – £5 (£6 non-UWALS members) gets you into both sessions and includes a glass of fizz at the end of the second. Just email or ring (01756 770350) to confirm your place.
From Stage to Screen @ The Octagon 2019
Following UWALS's successful collaboration last year, we will once again be working with Grassington Town Hall to mount a season of screenings of productions from the Globe, all preceded by interactive Preview Workshops introducing and exploring each play. All events take place in The Octagon, the workshops start at 7.30pm (£3.50, £2.50 UWALS members – sorry, we've had to put up prices to cover room costs ) and the screenings start at 7.00pm (tickets £12.50)
The Tempest Workshop 7.30pm Friday May 3rd 2019, Screening 7.00pm Friday May 10th 2019
'Now does my project gather to a head'……a fitting climax for our season and arguably the highlight of our Globe programme is this scintillating production of Shakespeare's last solely-authored play . The all-powerful Prospero has brooded for years on his island (along with his daughter Miranda, spirit-servant Ariel and native islander Caliban) on the events which had cast him into exile. Now he has his former enemies within his grasp, will his 'project' produce revenge…. or redemption? Don't miss this emotionally gripping performance, with Roger Allam as a hugely engaging and critically-acclaimed Prospero.
---
An evening with Richard Morris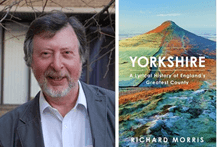 Author, academic and historian, Richard will be entertaining us with his stories of Yorkshire, including some he couldn't squeeze in to his hugely successful book "Yorkshire, a Lyrical History".
Friday 13th September 2019 at The Octagon Grassington 7.30pm. Members £8 non members £10.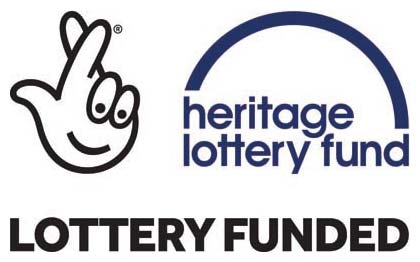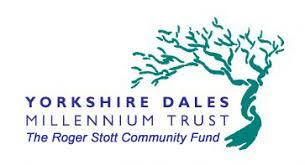 "Between You and Me"
By popular demand a return to Grassington for Ian McMillan this time with Luke Carver Goss. Ian is joined by composer Luke to present a hilarious night of words, music & breath-taking comedy.
Friday 11th October 2019 at The Octagon Grassington 7.30pm. Members £11 non members £12.50