Future Events
---
Dear Members
We hope this finds you well and bearing up after so many months of upheaval.
As promised we are sending you our revised programme for 2021. This includes new events along with rearranged 2020 activities. You will not be surprised to read that all 2020 events have been postponed now. Our 2020 AGM will not take place, but members will receive reports from the Treasurer, Membership Secretary and Secretary as well as a letter from our Chairman, Mike Stephenson.
Ruth Hall of Moody Petals, Kilnsey, who was scheduled to lead a wreath making workshop this year, has offered to provide any of you interested with all the necessary resources for you to make your own wreaths at home; she will arrange for you to collect these. If you don't feel you can tackle that, she will provide ready made wreaths too! Do go to her website: https://www.moodypetals.co.uk/ to order.
One bit of good news is that we have been able to publish our book of original writings inspired by the photographs commissioned by Percy Inman of Kettlewell. This was part of the Presenting the Past project the rest of which has been put on hold until 2021. Local, experienced writers have contributed to this collection of totally original pieces. I can't believe that I am typing this, but Christmas is a mere 15 weeks away and what a wonderful gift our book, "Present in the Past", will make! Apart from that, the writings are wonderfully evocative of Upper Wharfedale's landscape, people and history. We will shortly be sending out a YouTube link revealing more!
While we are keeping our fingers crossed for 2021, it may well be that some events scheduled for early 2021 may not be able to go ahead so we will continue to keep you up to date as, and if, the picture becomes clearer. Of course, there is no suggestion yet that the Funk Wire will be able to get together but keep singing via the YouTube links listed on the website: uwals.co.uk <http://uwals.co.uk> . Do get in touch on uwalsociety@gmail.com if you have any queries.
All good wishes
Geraldine Norman
Secretary
UWALS
THE UWALS REARRANGED (AND ENHANCED!) 2021 PROGRAMME
Members will appreciate that all these dates are provisional. Anything planned for early 2021 in reality has rather a slim chance of going ahead – so watch this space!
Cancelled - Saturday 27th February 2021. The Octagon. The folk band 'The Moonbeams' write and perform music, taking their 'Songs From The Dales' to venues and festivals throughout the Dales and elsewhere. See https://www.themoonbeamcollective.co.uk/about-us for more detail.
Thursday 25th March 2021. Lino cutting workshop with Tilly Dagnell. Kilnsey with Conistone hall. All day, lunch provided.
Weekend of April 24th/25th and May 1st/2nd. 2021. Presenting the Past Exhibition in Grassington Town Hall, including performances of readings, songs and music.
Thursday May 6th. 2021. An evening of words and music in The Octagon. Readings of original writing, old and new songs, as well as performances of the original dance music of Upper Wharfedale. All inspired by the Percy Inman photographs. A celebration of this unique area of The Dales
Friday 16th July 2021. Dr. Annie Grey of Radio 4 and BBC fame will be speaking in The Octagon. Many members will remember the fascinating talk on Queen Victoria Annie gave at Parcevall Hall in 2018. We have invited her back by popular demand and will be revealing her 2021 subject nearer the time! See www.anniegray.co.uk
Saturday 28th August 2021 (reschedduled date). The Brothers Grimm in The Octagon. The Very Grimm Brothers - Adrian Mealing and John Denton - invite you on a journey into their enchanted forest , encountering direct action, clumsy departures, the poetry of platforms, marmalade, undimmed love, a father's sneeze and the spinning of gold from straw.
Saturday October 16th 2021. Royal Northern College of Music student quartet in The Octagon. If you were lucky enough to hear the young musicians from RNCM play for us in 2018, you will know why we had to invite these talented musicians back!
Thursday 4th November 2021. The History Wardrobe, Kettlewell. Join us for Fizz, canapes and Agatha Christie. The History Wardrobe, with Lucy Adlington and Meridith Towne, introduce us to a celebration of the life and times of the Queen of Crime: Art Deco fashions and a mystery to solve!
Friday 19th November 2021. Christmas Calligraphy workshop with Angela Reed at Kilnsey with Conistone Hall. In time for your Christmas cards and gifts, this day workshop includes lunch and all materials.
Thursday 11th November 2021. AGM. Kilnsey with Conistone Hall. Cheese and wine followed by another fascinating talk.
Thursday December 2nd 2021. Christmas Wreath making. Kilnsey with Conistone Hall. All materials and lunch provided. Please see the covering email with this programme for details of how to obtain the resources to make your own 2020 Christmas wreath. www.moodypetals.co.uk
Friday December 3rd 2021 Maire Ni Cathasaigh and Chris Newman, The Octagon. This is an internationally renowned pairing of the doyenne of Irish harpists (or is it 'harper'?!) with one of the UK's most influential acoustic guitarists. We were all enchanted by their 2019 concert and now they will be performing a programme with a Christmas flavour.
Friday 10th December 2021 Funk Wire Christmas Singalong, Arncliffe. Get Christmas started with an evening of favourite Christmas songs led by The Funk Wire. Bring your own bottles and we will provide supper.
Still to be arranged:
The Presenting the Past Art workshop with Hannah Chesterton
Ian Clayton Writing Workshop
_______________________________________________________________________________________________
Covid-19
Here is some information to bring you up to date with the situation as far as UWALS is concerned and share some of the decisions we have made.
Presenting the Past. Working with the Heritage Lottery Fund, we have postponed the exhibition to April 24th/25th 2021 and May1st/2nd 2021. The evening of words and music will now be held on the evening of Thursday May 6th 2021. UWALS would like to extend our thanks to Cracoe and Rylstone Community Fund for its grant of £500 towards the publishing of the poetry and prose produced by the Presenting the Past creative writing group over the past year.
Funk Wire. Obviously we have suspended all choir meetings and Ron tries to keep in touch by posting weekly clips on YouTube to which you should all be receiving links. Keep an eye on the website for news of any developments!
Shakespeare. Just as Shakespeare's Globe was closed on several occasions due to Plague, so the last scheduled screening and workshop (of Antony & Cleopatra) were cancelled. Plans for the future remain fluid, but when circumstances permit the Shakespeare Project will resume in some form…. plans will (eventually) appear on the web site!
We have reluctantly cancelled the following events for 2020: The Brothers Grimm, The History Wardrobe and the Royal Northern College of Music quartet and Ian Clayton's writing workshop. However, we are arranging dates in 2021 for all these events.
We are deferring a decision about the following events: the AGM and David Joy's talk on November 12th 2020, The Christmas Calligraphy workshop on November 20th, The Christmas Wreath Making workshop on December 3rd , The Singalong on 11th December and Maire Ni Chathasaigh with Chris Newman evening on December 4th 2020.
Art Workshop with local artist, Hannah Chesterman 15th March 2020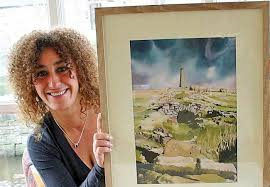 As part of the Presenting the Past project Hannah is running a one day workshop during which a collaborative response to the Inman photographs will be produced. The day and all the materials are funded by the Heritage Lottery fund. Numbers are strictly limited so reserve your place as soon as possible to avoid being disappointed. 15th March 2020, 10am start at Conistone with Kilnsey Village Hall. This is a free workshop thanks to the Heritage Lottery funding of the project. To reserve a place telephone 01756 770051/770350 or email uwalsociety@gmail.com
---
Heritage Lottery Funded Exhibition "Presenting the Past"
In Grassington Town Hall for two weekends 25th/26th April and 2nd/3rd May 2020. Come along and enjoy the fruits of the labour of our various community project groups. There will be photographs, music, creative writing, original research and oral histories. Free Entry. Be warned, you may need more than one visit to enjoy all on offer!

For more information about what's happening and how you can get involved then see our "Presenting the Past" page.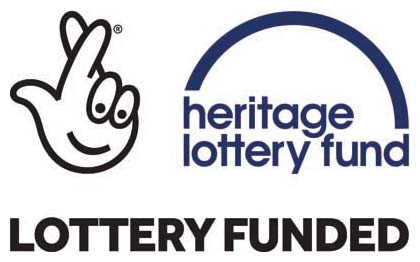 Ian Clayton Writing Workshop 3rdJune 2020.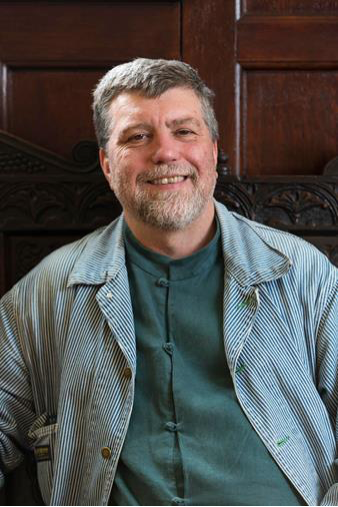 After Ian's wonderfully entertaining talk in 2019 UWALS members demanded he return to lead a writing workshop. As well as providing professional feedback, there will be a variety of writing exercises and opportunities for quiet periods of writing. This promises to be a fun and useful day for both beginners and experienced writers. Everyone will leave with a piece they can be proud of. 3rdJune 2020, 9.30am till 4.30pm at Conistone with Kilnsey Village Hall. Limited places. Members £27.50 Non members £30. Includes refreshments and a light lunch
The Brothers Grimm 25thJuly 2020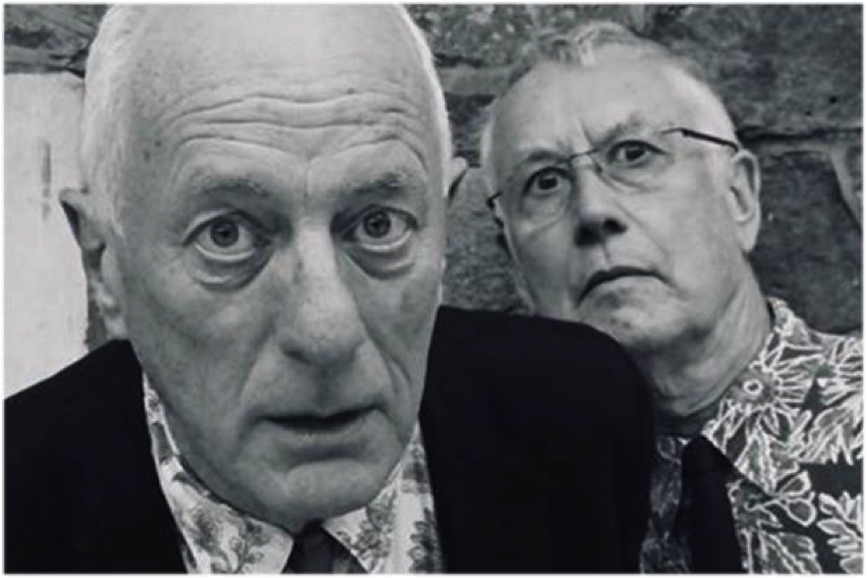 Come along to hear Adrian and John's whimsical take on life all done through music, poetry and comedy. The Octagon, Grassington on 25th July 2020 at 7.30pm. Members £10 and non members £12.50
The History Wardrobe with Lucy Adlington and MeridithTowne 16thSeptember 2020.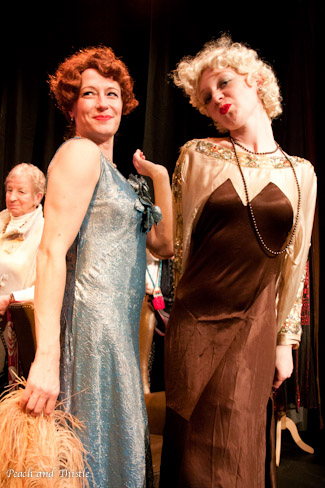 Seductive, sensational and chic, this stunning fashion presentation celebrates the life and times of the Queen of Crime, Agatha Christie with dazzling Art Deco fashions and the added twist of a mystery to solve. Kettlewell Village Hall 16thSeptember 2020, 2pm start. £18 members and £20 non members includes a glass of fizz and nibbles.
​​​​​More details to follow on these events:
The Royal Northern College of Music 17thOctober 2020
By popular demand the talented students will perform an Autumn concert at the Octagon, Grassington on 17thOctober 2020 at 7.30pm. Members £10 Non members £12.
UWALS AGM 12thNovember 2020 Conistone with Kilnsey Village Hall, 7pm start. Cheese and wine evening.
An afternoon with Peter Robinson, author of the Inspector Banks series. Venue and date be confirmed.
Christmas Calligrapher Angela Reed 20th November 2020.
Learn the art of calligraphy to add something special to your cards and gifts. 20th November 2020 at Conistone with Kilnsey Village Hall. Lunch at 12 noon, workshop at 1pm. £30 members, £32 non members includes all materials.
​​​​​​​
Christmas wreath making 3rdDecember 2020.
​​​​​​​​​​​​​​Local florist Ruth will ensure you leave with a wreath you can be proud of. All materials and lunch provided. 3rdDecember 2020 at Conistone with Kilnsey Village Hall 10am till 3pm. £25 members , £27 non members.
Maire Ni Chathasaighand Chris Newman December 4th 2020.
​​​​​​​​​​​​​​Back by popular demand ​​​​​. This is an internationally renowned pairing of the doyenne of Irish harpists with one of the UK's most influential acoustic guitarists. Be amazed again! December 4th 7.30pm.
---
---
We are pleased to announce
Present in the Past

This collection of writings and accompanying photographs, Present in the Past, captures all that is Upper Wharfedale: its people, its history, its customs and, above all, its wonderful landscape. You can buy it for just £10 by emailing uwalsociety@gmail.com or phoning 01756 770051/770350. We can arrange delivery or post copies on.
Ron Norman has produced an exciting new YouTube video for you to watch which will let you know how this piece of work has developed over the last few months.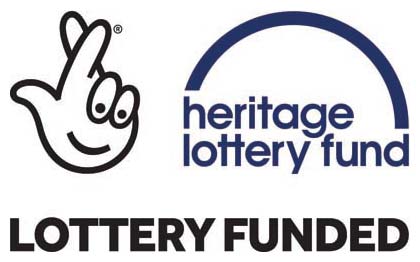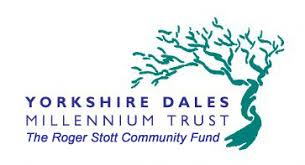 THE UWALS REARRANGED (AND ENHANCED!) 2021 PROGRAMME
See Future Events.