Future Events
---
From AGM Secretary's Report (Nov 2020)
A programme for 2021 was circulated to members in September, but already it needs amending and the attached, twice revised, programme indicates these changes. Unfortunately, one act, The Moonbeams, has decided to stop giving live performances altogether. The Grimm Brothers have asked to change the date but also have promised a very entertaining take on the last year. We will keep you in touch with any other changes. All the planned events, at least up to August must be seen as liable to change until a clearer national picture emerges.
However, UWALS is pleased to have kept the Funk Wire going via Ron's YouTube videos – even managing to learn new songs. If you fancy a singalong, or just a laugh, all the links are on the website: www:uwals.com A series of three Christmas sessions will be circulated from December 10th to get you in the festive mood.
Another success to come out of the current situation is the publication of Present in the Past. The book is the culmination of the writing arm of the HLF supported Presenting the Past project. Full of funny, poignant and thoughtful pieces, the book captures the people, stories and landscapes of Upper Wharfedale, all inspired by the Percy Inman collection of photographs. It has been very gratifying to receive some excellent reviews of the book. Costing £10 (£11.80 p and p), it makes the perfect Christmas gift. Learn more by watching this video: https://www.youtube.com/watch?v=UIC5VEHQDno&feature=youtu.be and order by telephoning 01756 770051 /770350 or by emailing uwalsociety@gmail.com.

THE UWALS REARRANGED (AND ENHANCED!) 2021/22 PROGRAMME (updated March 2021)
Members will appreciate that all these dates are provisional. Anything planned for early 2021 in reality has rather a slim chance of going ahead – so watch this space!
Cancelled - Saturday 27th February 2021. The Octagon. The folk band 'The Moonbeams' write and perform music, taking their 'Songs From The Dales' to venues and festivals throughout the Dales and elsewhere. See https://www.themoonbeamcollective.co.uk/about-us for more detail.
Cancelled - Thursday 25th March 2021. Lino cutting workshop with Tilly Dagnell. Kilnsey with Conistone hall. All day, lunch provided.
Presenting the Past Exhibition rescheduled to 2022 - see below for details.
Weekend of April 30th/1st May and May 7th/8th. 2022. Presenting the Past Exhibition in Grassington Town Hall, including performances of readings, songs and music.
Friday 10th June 2022. An evening of words and music in The Octagon. Readings of original writing, old and new songs, as well as performances of the original dance music of Upper Wharfedale. All inspired by the Percy Inman photographs. A celebration of this unique area of The Dales. (Rehearsal of the words and music in the Octagon will be on Thursday 9th June 2022).
Friday 16th July 2021. Dr. Annie Grey of Radio 4 and BBC fame will be speaking in The Octagon. Many members will remember the fascinating talk on Queen Victoria Annie gave at Parcevall Hall in 2018. We have invited her back by popular demand and will be revealing her 2021 subject nearer the time! See www.anniegray.co.uk
Saturday 28th August 2021 (rescheduled date). The Brothers Grimm in The Octagon. The Very Grimm Brothers - Adrian Mealing and John Denton - invite you on a journey into their enchanted forest , encountering direct action, clumsy departures, the poetry of platforms, marmalade, undimmed love, a father's sneeze and the spinning of gold from straw.
Saturday October 16th 2021. Royal Northern College of Music student quartet in The Octagon. If you were lucky enough to hear the young musicians from RNCM play for us in 2018, you will know why we had to invite these talented musicians back!
Thursday 4th November 2021. The History Wardrobe, Kettlewell. Join us for Fizz, canapes and Agatha Christie. The History Wardrobe, with Lucy Adlington and Meridith Towne, introduce us to a celebration of the life and times of the Queen of Crime: Art Deco fashions and a mystery to solve!
Friday 19th November 2021. Christmas Calligraphy workshop with Angela Reed at Kilnsey with Conistone Hall. In time for your Christmas cards and gifts, this day workshop includes lunch and all materials.
Thursday 11th November 2021. AGM. Kilnsey with Conistone Hall. Cheese and wine followed by another fascinating talk.
Thursday December 2nd 2021. Christmas Wreath making. Kilnsey with Conistone Hall. All materials and lunch provided. Please see the covering email with this programme for details of how to obtain the resources to make your own 2020 Christmas wreath. www.moodypetals.co.uk
Friday December 3rd 2021 Maire Ni Cathasaigh and Chris Newman, The Octagon. This is an internationally renowned pairing of the doyenne of Irish harpists (or is it 'harper'?!) with one of the UK's most influential acoustic guitarists. We were all enchanted by their 2019 concert and now they will be performing a programme with a Christmas flavour.
Friday 10th December 2021 Funk Wire Christmas Singalong, Arncliffe. Get Christmas started with an evening of favourite Christmas songs led by The Funk Wire. Bring your own bottles and we will provide supper.
Still to be arranged:
The Presenting the Past Art workshop with Hannah Chesterton
Ian Clayton Writing Workshop
_______________________________________________________________________________________________
---
---
We are pleased to announce
Present in the Past

This collection of writings and accompanying photographs, Present in the Past, captures all that is Upper Wharfedale: its people, its history, its customs and, above all, its wonderful landscape. You can buy it for just £10 by emailing uwalsociety@gmail.com or phoning 01756 770051/770350. We can arrange delivery or post copies on.
Ron Norman has produced an exciting new YouTube video for you to watch which will let you know how this piece of work has developed over the last few months.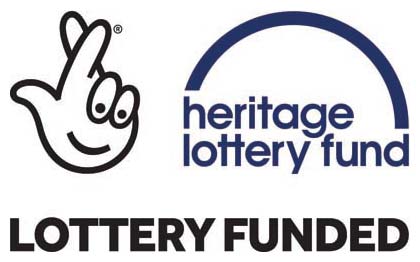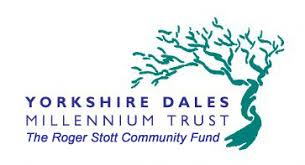 THE UWALS REARRANGED (AND ENHANCED!) 2021/22 PROGRAMME
See Future Events.